Customer Life Cycle Value Research
A New Customer-Centric Customer Experience Business Model Transformation
In the era of stock competition in China's automotive industry, it is even more important to return to customer-centric focus. Improvement of the customer experience should begin with identifying and understanding the customer journey. The final experience of the customer is determined by the total journey, and the improvement of local touch points cannot bring a breakthrough improvement.
Improvement requires investment, so identifying and balancing key touch points and experience points (variable values) on the journey and determining the order of improvement are also critical.
The Customer Life Cycle Experience Index (DXI) measures the interactions that users experience with brands and the experience of each interaction in the process of using products and services. 
To learn more, please contact Ren Hongyan (eileen.ren@jdpa.com)
Smart Stores-Deciding the Digital Age
Digital innovation is reshaping the automotive industry in an all-round way. Competition is no longer just about the product itself. Rather, it is more about how to use digital technology to enhance the consumer experience, enhance its own operating efficiency, and build a centralized manifestation of data analysis and processing capabilities.
Facing the era of the new retail transformation, distribution stores urgently need to realize digital empowerment & reduce burden through smart stores to obtain competitive advantages. The smart store is actually a systematic integration project, consisting of multiple modules including hardware, installation, maintenance, management, and capacity enhancement, which can effectively help the intelligent management of vehicles and personnel and improve the efficiency of after-sales operations.
Smart Store 1.0
Early hardware deployment
Process intelligence: using intelligent hardware to assist manual optimization of processes
Data automation: automatic acquisition of business data through intelligent hardware
3D printing, RFID, UWB and other smart wearable devices, IoT, VR, AR, robots, etc.
Intelligent Management 2.0
Serve efficiency improvement and user experience
Mobile management: Stores can be managed mobile online
Data management: process data, results quantitative management
Big data, cloud computing, robot input, AI, VR, BI platform and other analysis tools
Intelligent Decision 3.0
Operational analysis and decision-making: accurate analysis of personnel efficiency and personnel capabilities to assist decision-making
Marketing management decisions: based on big data analysis applications, assisting marketing management decisions such as channels and price promotions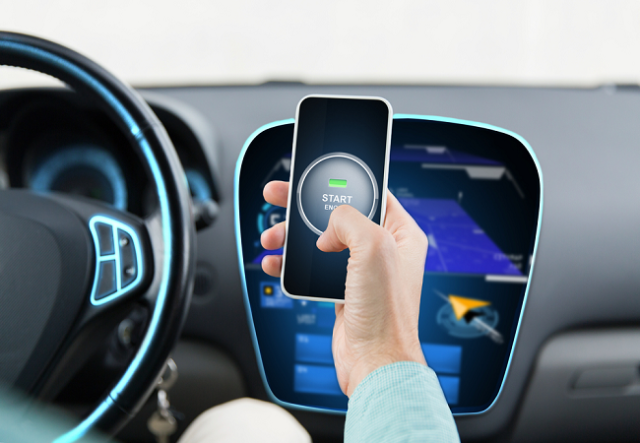 Digital Travel Experience Enhancement Consulting Project
J.D. Power's digital travel experience improvement project is based on the three digital tools of the HMI digital research platform, HMI competitive product visualization data platform, and travel life experience data radar platform. Online surveys, focus group interviews, one-on-one interviews, expert consultations, etc., provide user experience insights on human-computer interaction and travel services through the fusion of large and small data (owner perception data of vehicles and big data of vehicle driving), competitive product analysis, product planning consulting, digital solutions and quality improvement consulting.
Data Radar-Focused Service Closed Loop, Customizable Online Data & Analytics Report
Data Radar focuses on service closed loop, utilizing a data platform and integrating J.D. Power research data and external cooperation data to provide online data and content interpretation reports for different business topics, while supporting flexible customization of business topic and theme content interpretation methods. The core capabilities of Data Radar include: index tracking / analysis, problem diagnosis / suggestion, data analysis / prediction.