Auto Financing Satisfaction Tracking Study and Consulting
J.D. Power Auto Financing Satisfaction Tracking Study is a way to measure customer experience. It helps auto financing institutions understand how the dealers they cooperate with and consumers satisfy with their products and services, determine the areas that need to be improved and figure out the emphasis of improvement.
According to the findings of syndicated studies and tracking studies, J.D. Power Auto Financing Satisfaction consulting program identifies the strengths and weaknesses of auto financing institutions in retail financing and floor plan products, processes and services, benchmarks the best practices of their competitors and the industry, develops systemized and highly actionable improvement plans, assists in the implementation of the plans and keeps tracking them. Therefore, we can help improve customer satisfaction and loyalty, drive performance and increase return on investment.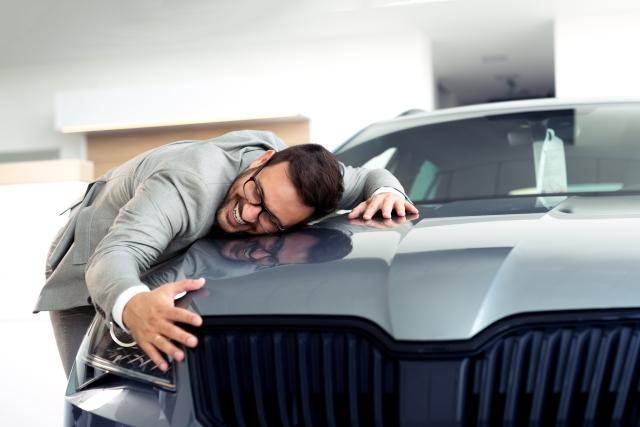 Used Vehicle/ Retention Value Improvement
Data and model-driven retention value benchmarking, diagnosis and improvement.
Vehicle Retention Value Report
The retention rates in China Vehicle Retention Value Report are based on J.D. Power's mature retention rate model used for years in the United States and verified by domestic localized data, which covers the vehicle transaction data within the most recent year from 58che.com and Uxin.com, the leaders of classified information platforms and used vehicle trading platforms in China.
Vehicle Retention Value Diagnosis Service
Vehicle retention value, as the differential selling point of new-car sales and the reference factor of used vehicle car trading, is of great importance. Extending to the whole automobile value chain, the retention value rate has important value for product planning, new car pricing, brand marketing, sales support, product quality, financial and insurance product design, used vehicle car business and so on.
With the development of smart mobility, the retention value will play a bigger role in the asset management and disposal of the fleet. The continuous development of the automobile industry will generate more application requirements and scenarios for the retention value. It is an important task for automobile manufacturers to explore the potential value of retention value and fully release it.
J.D. Power retention value diagnosis service includes six basic sections, which can effectively help auto companies to clarify the level of retention value, influencing factors and improvement direction.
Industry insights: help OEMs clarify the changes in policies, industries, competitors and users, and other factors that have effects on the retention rate;
Benchmarking: flexible choice of competitors and research areas;
Identify gap and figure out suggestions for improvement: help OEMs clarify the gap between brand/model and competitors, find out the influencing factors and the improvement direction based on data and analysis model;
Prediction: based on the residual value prediction model, help OEM to predict the change of the retention value in the future, and provide data support for new car and used car businesses.