Mobility Disruptors | An Electric Vehicle in China?
June 13, 2018
By Roger Zhang
Ten years ago, I purchased my first car in Shanghai. Just to get a license plate for it, though, was a process. After two months of waiting and $3,000 USD out of pocket, I was able to hit the roads. Fast forward to today – lifestyle changes and family expansion created the need for another car. I have been trying the auction process to acquire a license plate for over a year with no success. What's more, if I am successful, the price for a license plate in Shanghai has now soared to $13,000.
I haven't lost hope because my new strategy is to purchase an electric vehicle (EV). To combat pollution in China, officials in nearly all larger cities are allocating separate quotas of license plates for buyers of electric or hybrid cars. Such vehicles are also heavily subsidized in addition to the license plate quota. Double bonus. This is a result of China's new energy vehicle (NEV) incentive program designed to foster the development and consumer acceptance of partially- or fully-electric powered vehicles. My next big challenge is deciding which EV to purchase.
In 2017, a nearly 190 electric or hybrid models launched in China. LMC Automotive estimates that between 2018 and 2025 over 1,000 models will be introduced in China, making it the biggest and hottest market for EVs. At the recent 2018 Beijing Auto Show, NIO, a local electric automaker, set up an NIO House to deliver their new EP8 model. At the same time, Weltmeister, also a new EV brand, is offering much cheaper electric SUVs than most competitors.
According to a recent J.D. Power pulse survey, more than 95% of Chinese customers are either "very willing" or "slightly willing" to purchase new energy vehicles for their next new vehicle. Furthermore, 86% of respondents either "completely agree" or "partially agree" that in the future "new energy vehicles will most likely supplant internal combustion engine vehicles."
When it comes to picking a car brand, Chinese consumers have become rather cautious and conservative. The China New Energy Vehicle Brand Survey jointly conducted by J.D. Power and China's Global Times revealed that despite the new EV manufacturers making compelling debuts and grabbing tremendous public attention in the past three years, the awareness and preference of their brands still fall below those of conventional carmakers.
The survey, which examines Chinese consumers' perception on Chinese auto brands, shows that only 9% of the respondents would consider buying electric vehicles made by new entrants (often internet/technology companies), while 46% would consider buying cars produced by conventional automakers, and another 45% are open to both.
Chinese consumers' perception on Chinese auto brands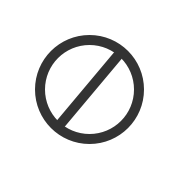 The five most considered Chinese EV brands by consumers are: BJEV, GACEV, Chery New Energy, NIO and WEY, according to the survey. The top three are subsidiaries of established conventional manufacturers, respectively BAIC, GAC and Chery. In terms of brand awareness, NIO ranks the highest among the 35 new entrants/brands.
However, it doesn't mean that there is little chance for the new brands to catch up with the incumbents. Using the J.D. Power Brand Influence Score metric, the gap between the new entrants and the conventional carmakers is only 153 (on a 1,000-point scale), which indicates that these new EV makers have achieved a lot from scratch in a short period of time (1-3 years only), and therefore have a good chance to catch up.
Back to my EV purchase, the difficulty for me now is choosing a brand and model. I will most likely play it safe with a conventional manufacturer but the new entrants are piquing my interest more and more.
# # #
Roger Zhang is a marketing professional at J.D. Power. He works and lives in Shanghai, and is always interested in trying something new. He still hasn't decided which EV will be his next car.
The information contained herein has been obtained by J.D. Power from sources believed to be reliable. However, because of the possibility of human or mechanical error by our sources, J.D. Power does not guarantee the accuracy, adequacy, or completeness of any information and is not responsible for any errors or omissions or for the results obtained from use of such information. This material is the property of J.D. Power or is licensed to J.D. Power. This material may only be reproduced, transmitted, excerpted, distributed or commingled with other information, with the express written permission of J.D. Power. The user of this material shall not edit, modify, or alter any portion. Requests for use may be submitted to information@jdpa.com. Any material quoted from this publication must be attributed to "J.D. Power Mobility Disruptors, © 2018 J.D. Power. All Rights Reserved." Advertising claims cannot be based on information published in this report.