Mobility Disruptors | Behind the Scenes of China's New Energy Vehicle Boom
March 21, 2018
By Shana Zhuang
Mr. Chen is a DiDi Chuxing driver. DiDi Chuxing is China's largest ride-hailing service provider with a 15-million-strong fleet. He is currently driving the Roewe e550 plug-in hybrid, a popular model produced by Shanghai-based SAIC MOTOR. Since he travels long distances on his daily route, the 60 kilometers of battery range does not last long, forcing him to switch over to the combustion engine and incur fuel costs. While Mr. Chen is concerned about dependability and reported high maintenance costs, he is still satisfied with his vehicle, especially considering its overall purchase price through China's new energy vehicle (NEV) incentive program. 
NEVs are not a new kind of hybrid made up of half combustion engines and half high-tech batteries running on air—it's actually a term the Chinese government uses to designate an electric vehicle eligible for its public subsides, which are standard battery electric vehicles (BEV) and plug-in hybrid electric vehicles (PHEV). China's NEV program is designed to foster the development of vehicles that are partially- or fully-powered by electricity, and answer to the growing public's concerns about the environment.
Mr. Chen's total subsidies provided for purchasing a hybrid vehicle with a 50 kilometer or more driving range were $5,600 (USD), consisting of $3,800 from state subsidies and $1,800 from municipal/provincial subsidies. Mr. Chen also obtained a free license plate valued at approximately $15,000. Add the initial subsidies to the onerous license plate fee and the approximate 10% vehicle purchase tax exemption fee, he saved more than $23,700 to acquire his vehicle. 
In China, the booming NEV market development is largely encouraged by the government's advantageous policies, as well as considerable financial incentives. According to the China Association of Automobile Manufacturers, in 2017, more than 770,000 new energy vehicles were sold – that's a whopping 53% year-over-year increase, representing a compelling growth rate considering overall passenger vehicle sales only grew 1.4%.
Chinese customers' enthusiasm for NEVs was also revealed in a recently released J.D. Power survey. According to the survey's findings, more than 95% of Chinese customers are either "very willing" or "slightly willing" to purchase new energy vehicles when expressing their intention to acquire a new vehicle. Furthermore, 86% of respondents either "completely agree" or "partially agree" that in the future "new energy vehicles will most likely supplant internal combustion engine vehicles."
Percentages of Chinese customers "very unwilling" and "slightly unwilling" to buy a new energy vehicle under these three premises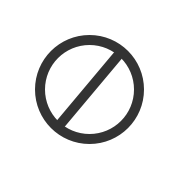 The survey also found that state/regional subsidies (61%) and having a free license plate (40%) ranked third and fourth, respectively, as purchasing reasons for NEV intenders, behind environmentally-friendly technology/concept (76%) and fuel economy (63%). However, if free license plates are not offered as encouragement this number jumps to 29%. Enthusiasm decreases even more in the absence of state/regional subsidies. In Shanghai, for example, a motor vehicle license plate is difficult to obtain even beyond its prohibitive cost, and so 55% of consumers are either "very unwilling" or "slightly unwilling" to purchase NEVs if the license plate is not given free of charge. 
The corresponding environment appears to be somewhat chaotic. One aspect is that many new entrepreneurs, using a considerable amount of financial assets, are engaging in automotive manufacturing, specifically in the electric vehicle segment. Another aspect is that traditional automakers are facing market uncertainties due to future gradual subsidy reductions and lower consumer demands and therefore are restricting R&D investments in new energy technologies. It can be observed that some domestic brands offering new energy vehicle models have conveniently fixed their EV models' driving range at 60 or 80 kilometers, slightly higher than the current subsidy policy requirements. 
Despite the current NEV market's stellar growth, answer to environmental concerns and many satisfied consumers like Mr. Chen, the Chinese government already publicly announced this year subsidies will be reduced further – and completely phased out by the end of 2020. At that time, the actual "Voice of the Customer" will be heard, and auto manufacturers will need to be cautious and prepare for a decrease in NEV demand.
# # #
Shana Zhuang is a marketing professional working at J.D. Power Asia Pacific Operations. Her favorite new energy vehicle model type is a non-plug-in hybrid vehicle, which is not included in China's future scheme. 
The information contained herein has been obtained by J.D. Power from sources believed to be reliable. However, because of the possibility of human or mechanical error by our sources, J.D. Power does not guarantee the accuracy, adequacy, or completeness of any information and is not responsible for any errors or omissions or for the results obtained from use of such information. 
This material is the property of J.D. Power or is licensed to J.D. Power. This material may only be reproduced, transmitted, excerpted, distributed or commingled with other information, with the express written permission of J.D. Power. The user of this material shall not edit, modify, or alter any portion. Requests for use may be submitted to information@jdpa.com. Any material quoted from this publication must be attributed to "J.D. Power Mobility Disruptors, © 2018 J.D. Power. All Rights Reserved." Advertising claims cannot be based on information published in this report.